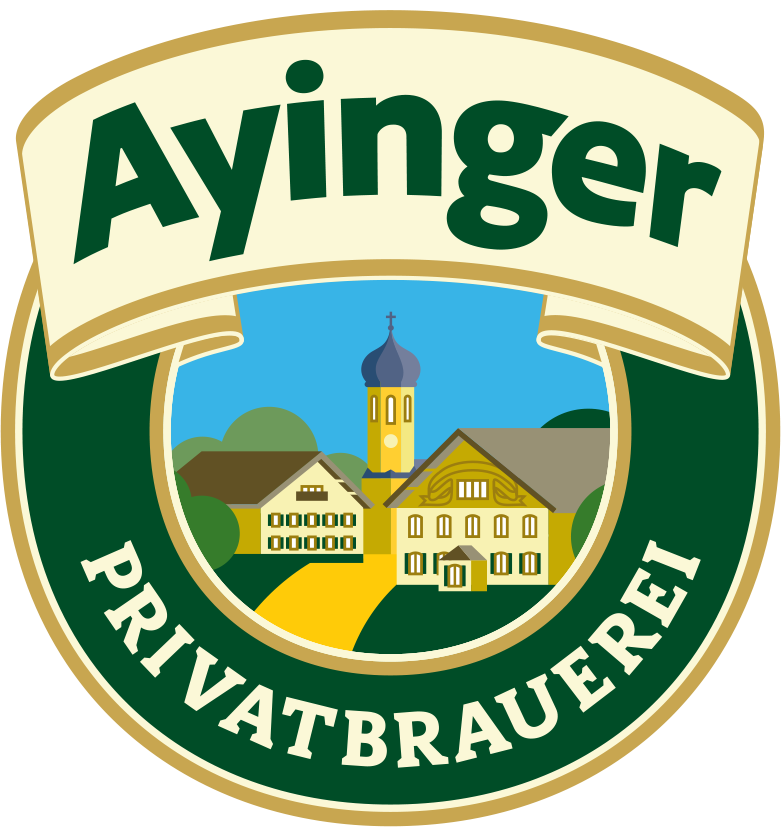 Ayinger
Brauweisse
Pale color, hazy; with a huge rocky head. Inviting and perhaps a bit tart in palate, this is "brut" beer with a delicious, smooth body from a grist bill of about 60% wheat. Flavor and aroma show the characteristic Ayinger elegance and perfect balance. Finishes with a subtle spicy, fruity note from a traditional Bavarian weissebier yeast strain – some tasters find they are reminded of cloves or ripe banana.
Style
Smooth spicy wheat ale
Stats
ABV: 5.1% - OG: 1.047 - IBU: 13
Ingredients
Water, wheat malt, barley malt, hops, yeast.
History
Wheat beer has always been known as an elixir or tonic, especially if the brewer's yeast was left in the bottled beer. A very popular beer style, in Germany and around the world.
Serving Suggestion
Weiss-wurst (veal sausage), pretzels, Dusseldorf mustard, mettwurst, vegetable pâté, crab Louis, sand dabs, fried smelts, Sunday brunch. Serve in tall vase-shaped weisse glass; a thin slice of lemon as garnish is a personal choice. Glass should accommodate 17-ounces.