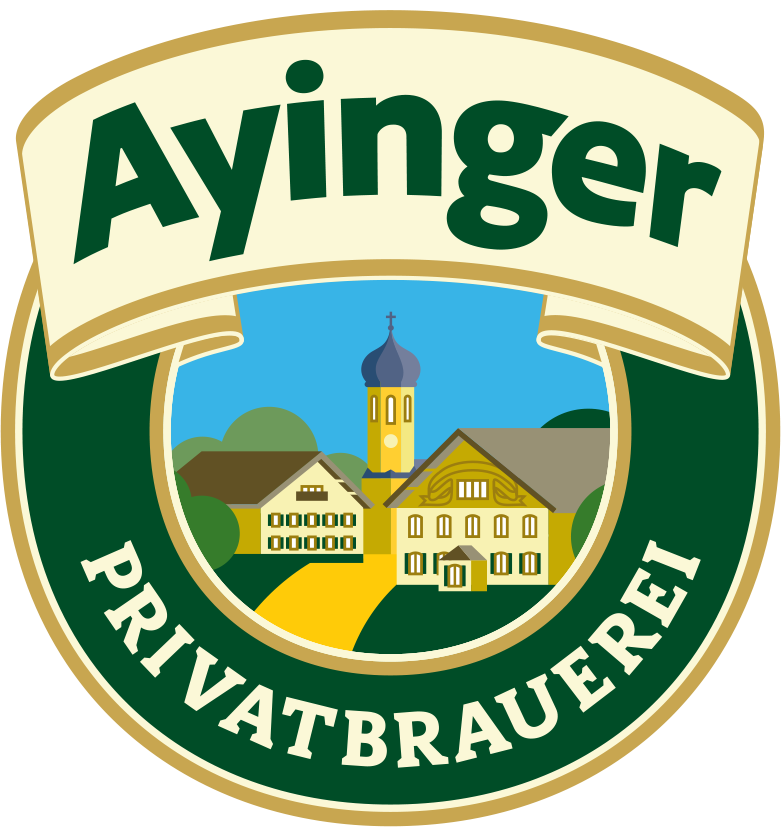 Ayinger
Urweisse
Amber in color, dry in palate, very fruity, bursting with flavor. A complex beer with suggestions of soft fruit, apple, and, in the finish, perhaps even cloves. Extraordinary as an aperitif.
Style
Smooth spicy wheat ale
Stats
ABV: 5.8% - OG: 1.053 - IBU: 12
Ingredients
Water, wheat malt, barley malt, hops, yeast.
History
Old-fashioned wheat beer was often dark. In the 1950s and 1960s, wheat beers did not have a youthful image, since most older people drank them for their health-giving qualities.
Serving Suggestion
Sole with lemon beurre blanc, lemon chicken, hearty sausages, veal dishes, broiled game hen, game pie, venison, boar, corned beef sandwiches. Serve in tall vase-shaped weisse glass; a thin slice of lemon as garnish is a personal choice. The yeast is healthful and delicious. Serve in the classic Ayinger 17-ounce "weizen swirl" glass, or an oversized wine glass.