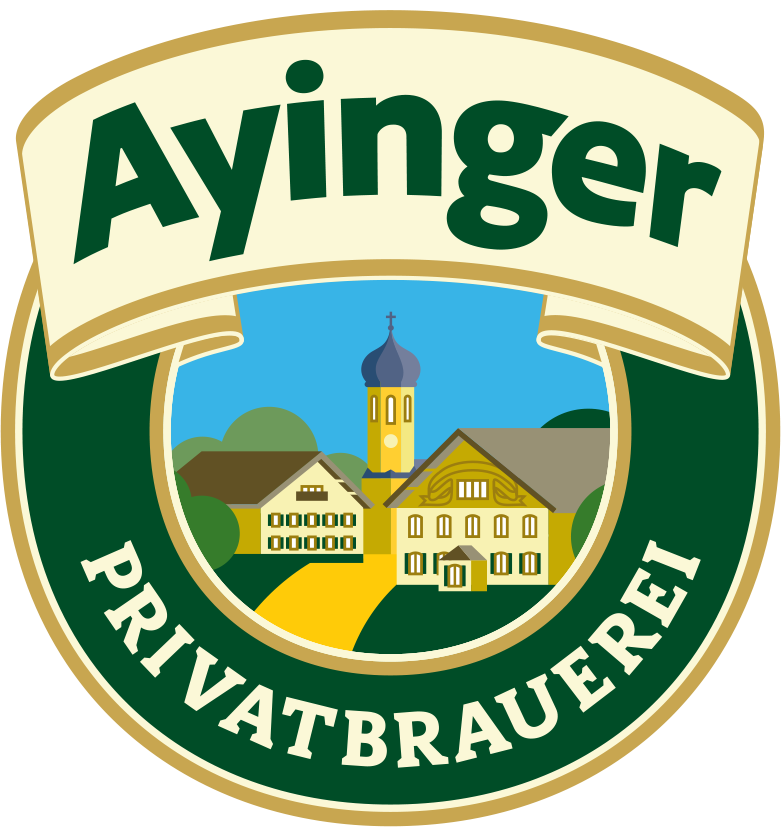 Ayinger
Bavarian Dark Lager (Altbairisch Dunkel)
Dark amber-brown with a warm, rich, inviting aroma. A satisfying malty experience with coffee-ish tones and surprising complexity for such an inviting beer.
Find Bavarian Dark Lager (Altbairisch Dunkel) Near Me
Stats
ABV: 5.0% - OG: 1.051 - IBU: 21
Ingredients
Water, barley malt, hops, yeast.
History
Translated to English, the name literally means "Old Bavarian Dark Beer." This is the most traditional style of beer in Bavaria. Before light beers were introduced from the big cities, most village beer — like most village bread — was dark, toasty and flavorful.
This beer has been sold in the USA for many years, but 4-packs of 330 mL bottles were first imported in summer 2020.
Serving Suggestion
Pasta with meat sauce, potato dumplings, choucroute Aying, assorted delicatessen, freshly baked bread, egg rolls, spring rolls, salmon sausage. Serve in willibecker tumbler or stoneware mug at 45 °F.