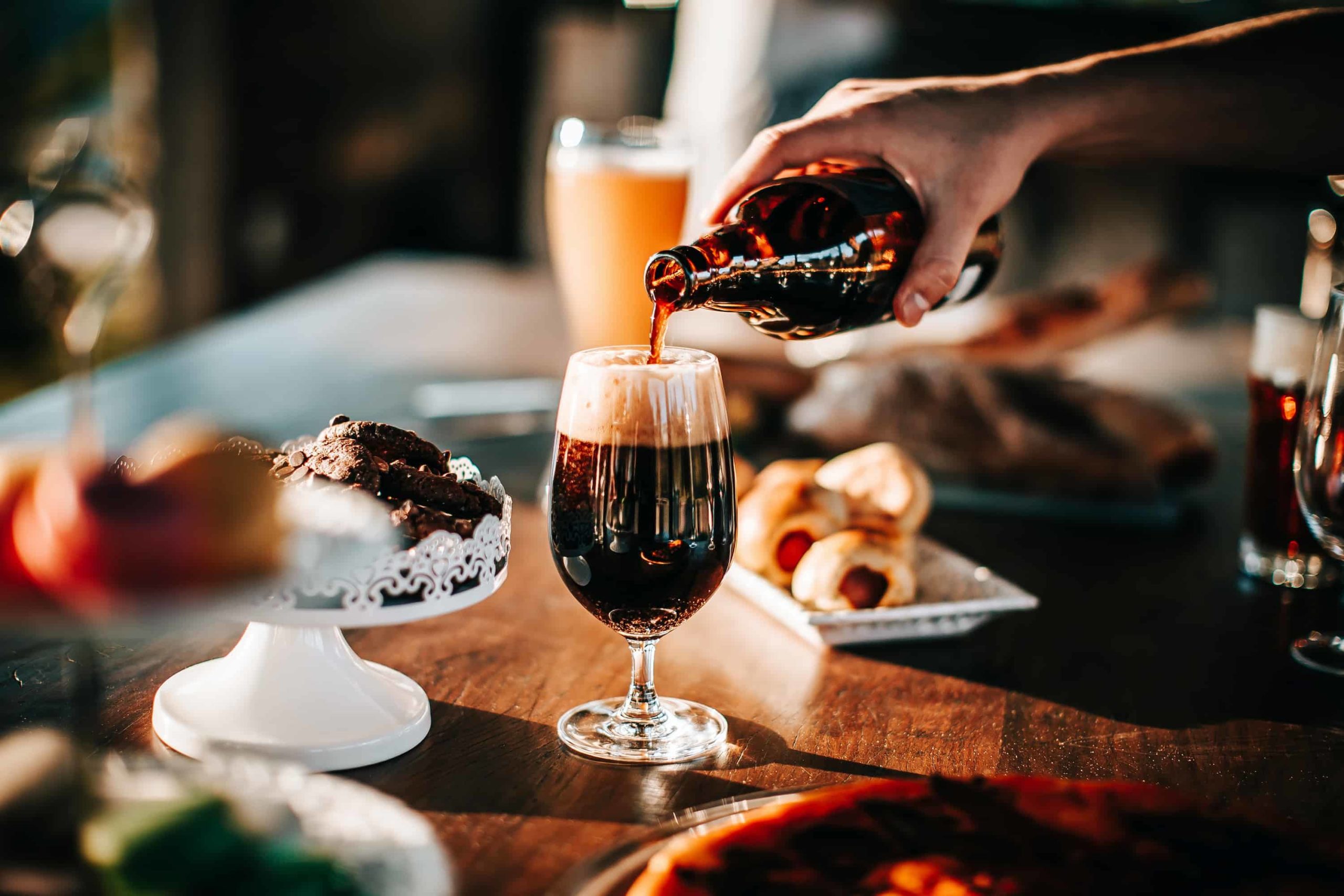 Samuel Smith's Organic Chocolate Stout Pancakes



Serves: Makes about 32 pancakes
Ingredients:
24oz of Samuel Smith Organic Chocolate Stout
4 cups flour
1/3 cup sugar
2 teaspoons baking powder
3/4 teaspoon baking soda
1.5 teaspoons salt
3 eggs
1 tablespoon vanilla
1/4 cup melted butter
3/4 cup buttermilk
Directions:
1. In a large bowl, combine flour, sugar, baking powder, baking powder and salt. Combine beer, eggs, vanilla, butter and buttermilk; stir into dry ingredients just until moistened.
2. Pour batter by 1/4 cupfuls onto a greased hot griddle. Turn when bubbles form on top of pancakes; cook until the second side is golden brown.
(Chef Artie Blenman from Watershed Pub, Seattle)