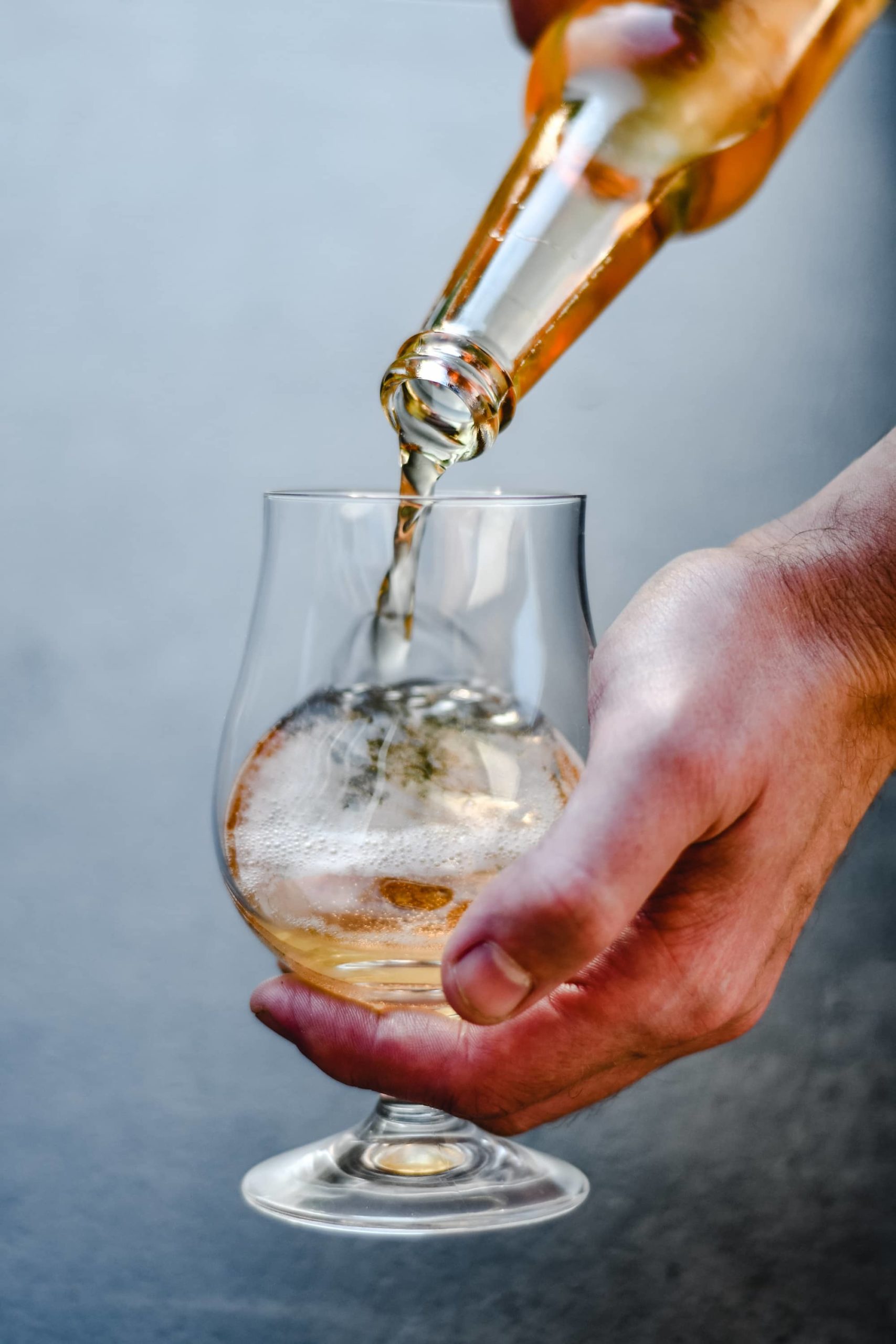 Ayinger Rump of Beef in Beer Marinade with Ayinger Altbairisch Dunkel



Serves: Four
Ingredients:
2 l (4 bottles) Ayinger Altbairisch Dunkel
1.8 kg (4 lb.) rump of beef
2 l (2 quarts) water
1 large onion
2 carrots
½ leek
¼ celeriac
1/8 l (4 oz.) wine vinegar
2 bay leaves
1 sprig of rosemary
10 juniper berries
10 black peppercorns
240 g (½ lb.) butter
150 g (5 oz.) flour
¼ l (8 oz.) sour cream
Directions:
Roughly chop the vegetables and bring to the boil with the beer, water and spices to prepare the marinade. Pour the cooled-down marinade over the beef rump. Make sure that it is fully covered; leave beef to marinate for two days in the refrigerator.
After two days, bring beef to the boil with the marinade, season, and simmer for approximately 2 hours.
Meanwhile, prepare a roux from the butter and the flour, allow to cool and add to the hot marinade, stirring well. Season thickened sauce according to taste, add sour cream and pass through a sieve.
Carve beef into slices and serve with the sauce. Goes well with hand-made malt noodles, or buckwheat or potato dumplings, and savoy or red cabbage.