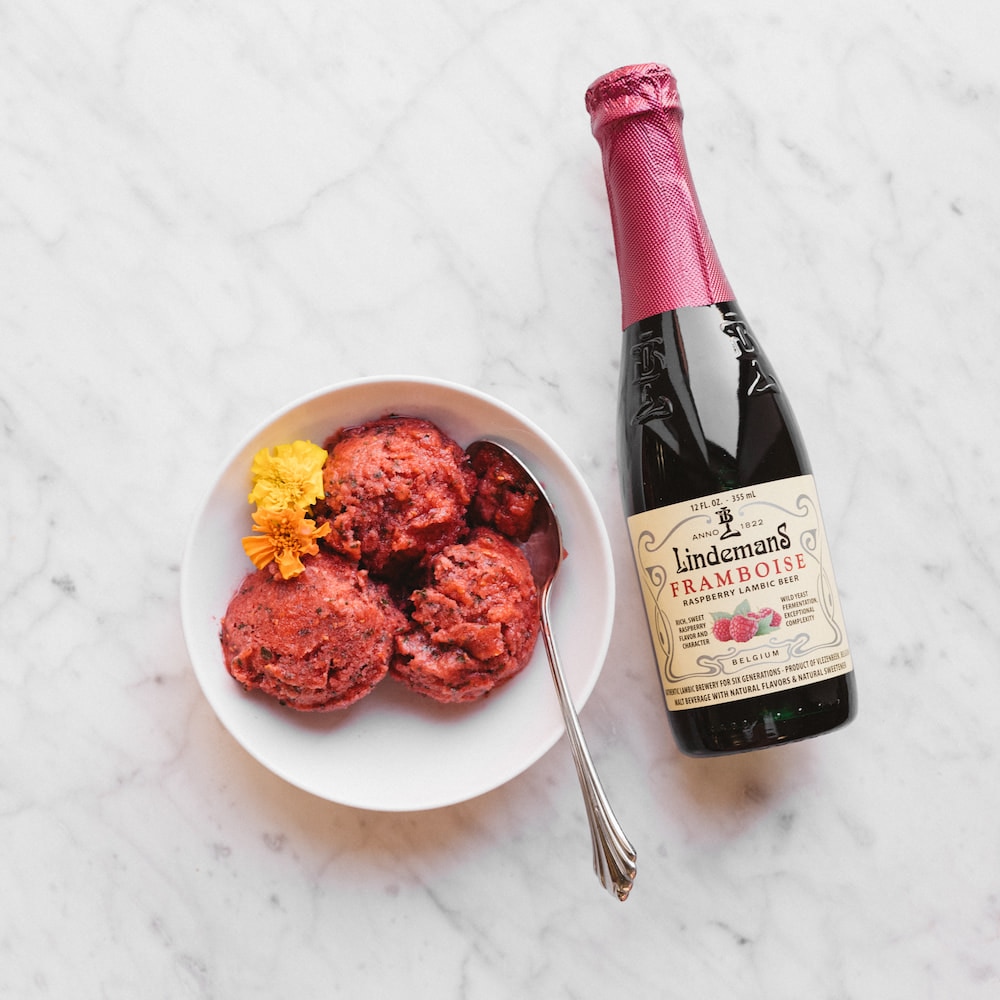 Lindemans Framboise and Cilantro Sorbet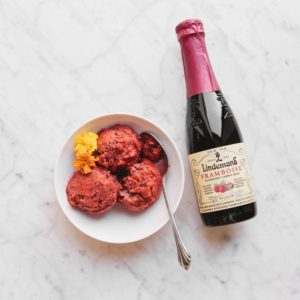 Ingredients:
1 cup Lindemans Framboise Lambic
2 cups fresh raspberries
0.5 cup cilantro
1.5 cups simple syrup*
Directions:
Combine and process all ingredients in a food processor. Pour into a commercial ice cream machine and freeze according to manufacturer's instructions.
*To prepare simple syrup measure equal amounts of water and white sugar and warm until dissolved completely. Excess amounts may be stored in a glass jar indefinitely.
(Melissa Flynn)