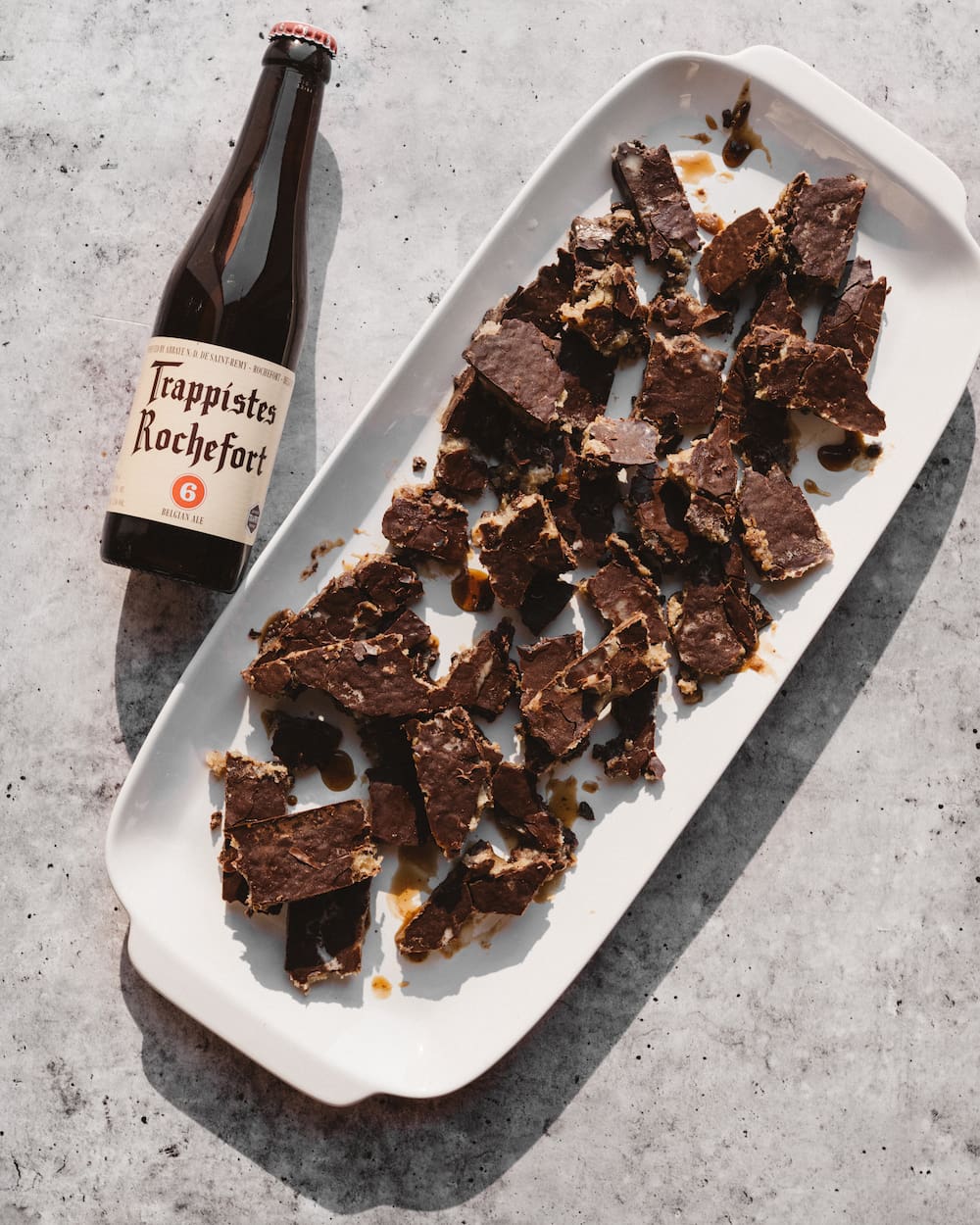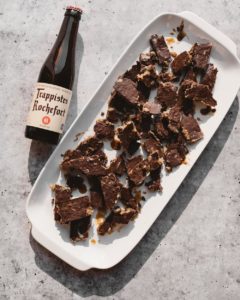 Serves: Makes 1/2 pounds of candy
Ingredients:
½ cup Rochefort Trappist 6 Ale
1 lb. butter, unsalted (European style), 4 sticks
2 cups soft dark brown sugar
12 oz. dark chocolate, 60-70% cocao, chopped fine
Directions:
Take a sheet or cookie pan; use a Silpat mat or lightly butter the bottom of the pan and add half chocolate spreading evenly.
In a heavy sauce pan, preferably copper core or triple-ply constructed, melt butter completely over medium heat and then add sugar and Rochefort 6. Stir continuously until the mixture comes to a boil. Once at a boil, slow the stirring to a minimum until the mixture turns a rich brown caramel color or is 300° on a candy thermometer. The whole process will take about 30 minutes. Careful not to burn yourself, pour candy onto the chocolate, spreading evenly. Then top with remaining chocolate and let melt. Let cool to room temperature, then break into bite size chunks. Store in an airtight container.
Pairing: A Rochefort 6, Traquair, Lindemans Kriek or Ayinger Celebrator would all be very nice with this treat.
(Sean Paxton)