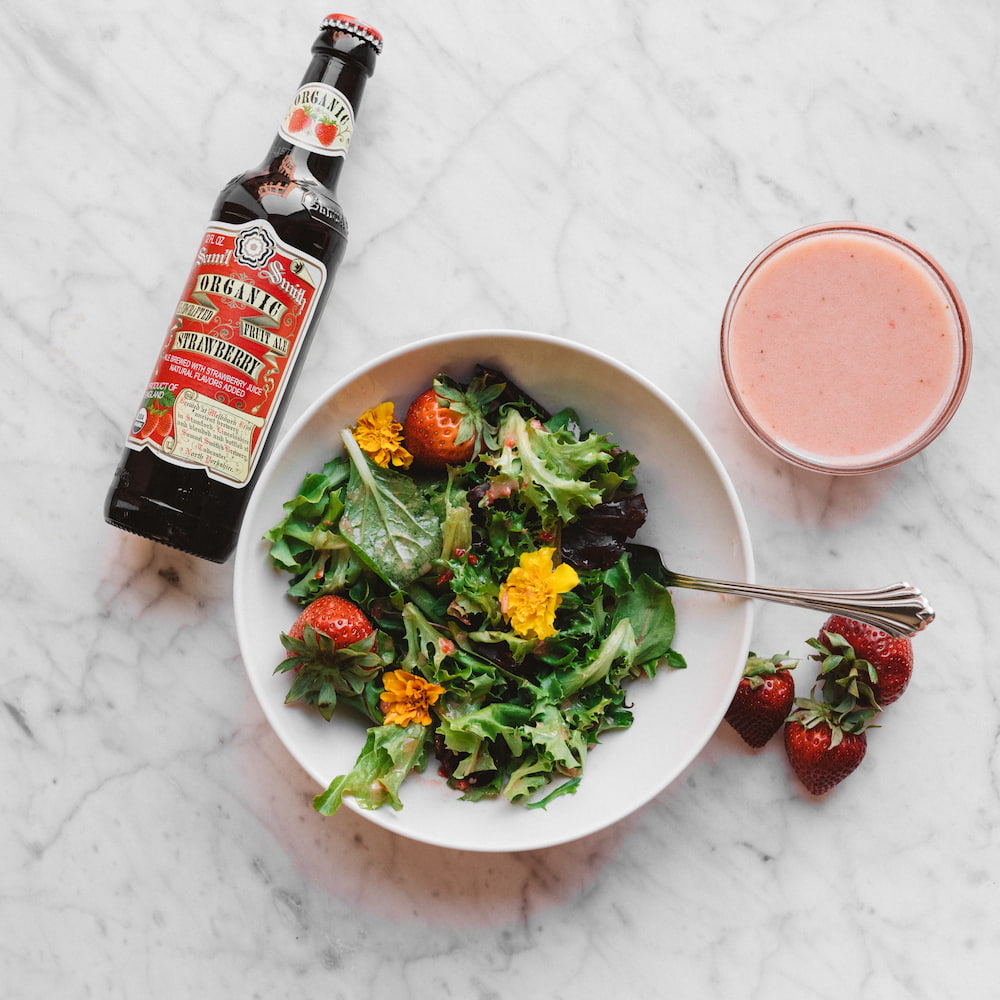 Samuel Smith Strawberry Salad Dressing



Try this over mixed greens with strawberries, candied hazelnuts and either goat cheese or blue cheese crumbles:
Ingredients:
1/3 c. Samuel Smith's Organic Strawberry Ale
1/4 c. white Balsamic vinegar
1 tsp. salt
1 tsp. ground dry mustard
3 strawberries, chopped
2-4 Tbsp. sugar (to taste)
1 c. grapeseed oil, light olive oil, or vegetable oil
Directions:
Add all ingredients except for the oil in a blender or food processor.
Slowly add oil while blending until smooth and creamy.
(Jody at McNally's Taproom )