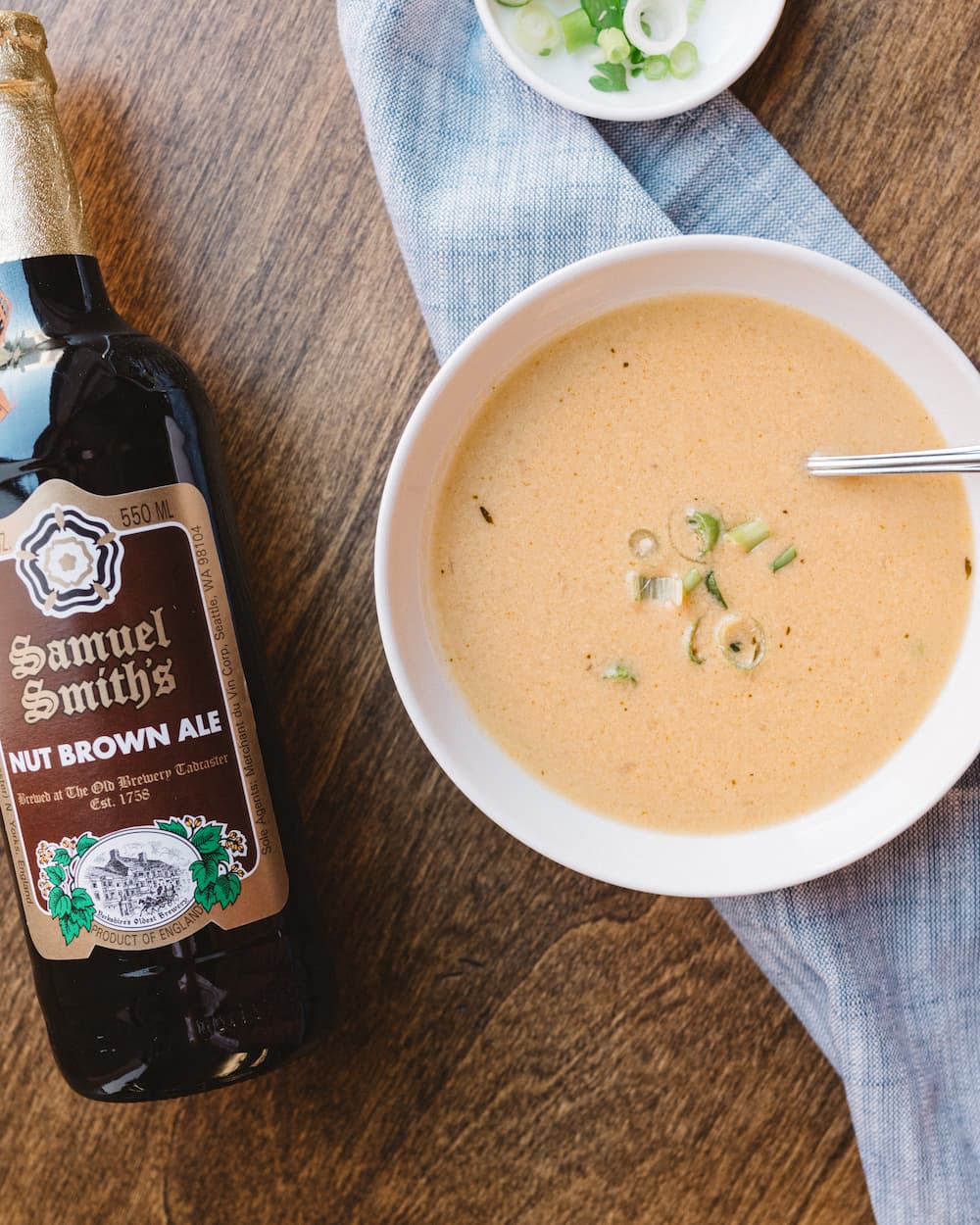 Samuel Smith Nut Brown Ale & Farmhouse Cheddar Soup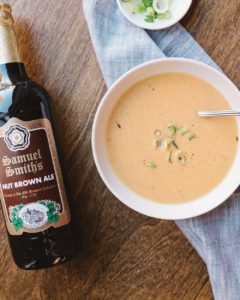 Serves: Four-six
Ingredients:
12 oz. Samuel Smith's Nut Brown Ale
12 oz. aged extra-sharp cheddar cheese, grated
2 cups chicken stock
2 cups whole milk
1 cup finely chopped onion
4 Tbsp unsalted butter
3.5 Tbsp flour
2 tsp minced garlic
1 tsp fresh thyme leaves
1 tsp smoked paprika
1 tsp Worcestershire sauce
1 tsp dry mustard
¼ tsp kosher salt
Directions:
Melt butter in heavy stockpot and sauté onion over medium-low heat until translucent, about 4 minutes. Add garlic and thyme; sauté one minute more
Add flour and stir gently for about 3 minutes. Add smoked paprika, dry mustard, and salt. Cook together one minute.
Add Nut Brown Ale, stock and milk; bring to a boil. Reduce heat to low, cover and simmer gently for 20 minutes, whisking occasionally.
Pour soup through a fine sieve into a large bowl, pressing on the solids with the back of a spoon. Return the stained soup to the pot, off the heat. Stir in Worchestershire sauce, and add cheese a handful at a time, stirring gently. If soup is not smooth, pass through the sieve once more.
Spoon into bowls and top each serving with pretzel nuggets.
(Laraine Perri – DRAFT Magazine, Nov./Dec. 2008)