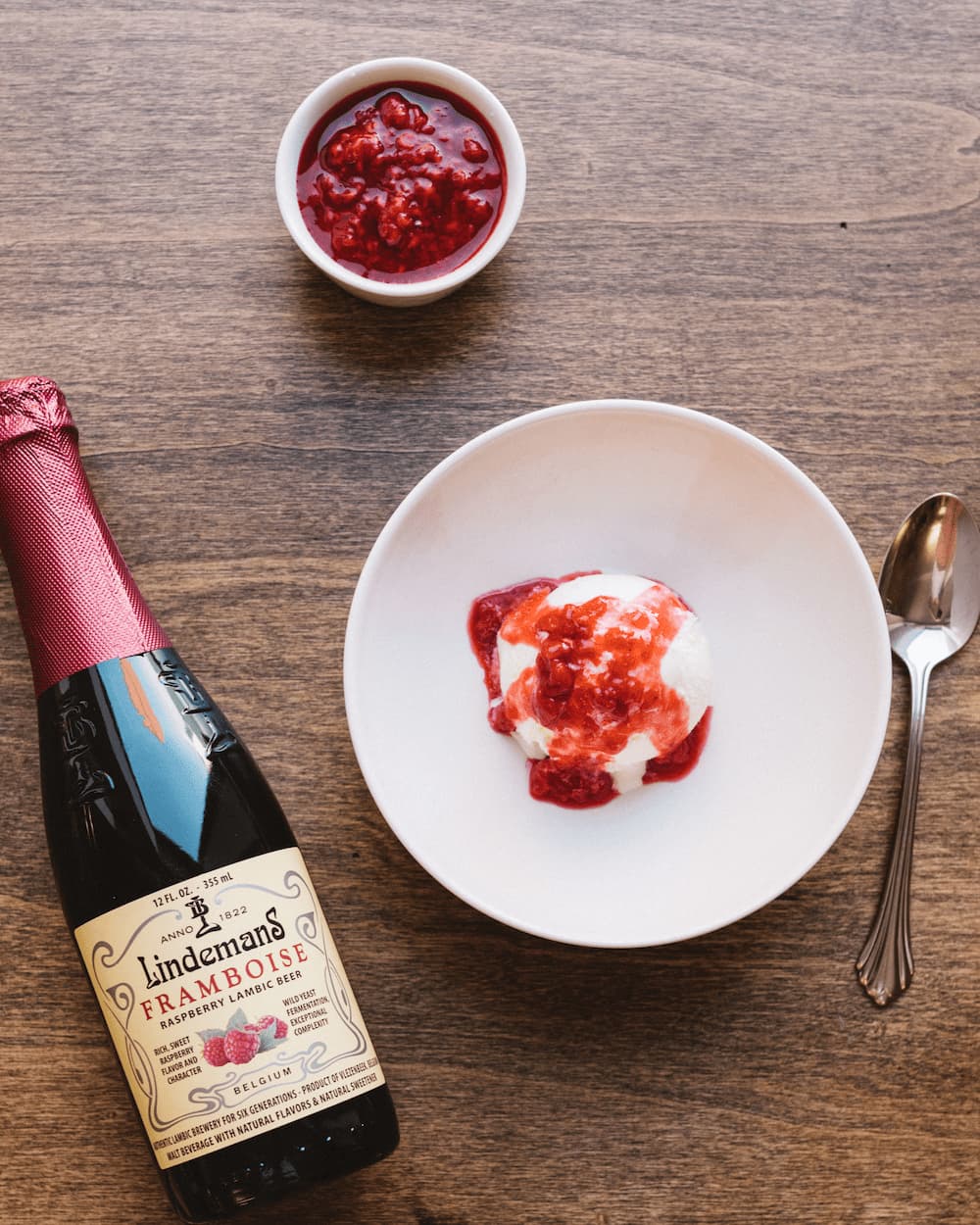 Lindemans Framboise Lambic Sauce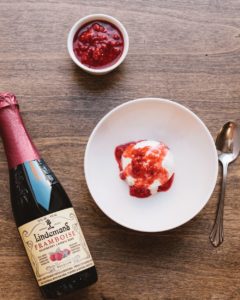 Ingredients:
2 tsp Lindemans Framboise Lambic
2 pints fresh raspberries
0.25 cup sugar
1 tsp lemon juice
Directions:
Combine raspberries and sugar in saucepan. Cook under low heat until raspberries are broken down, about 10 minutes. Remove from heat and add remaining ingredients. Strain to remove seeds.