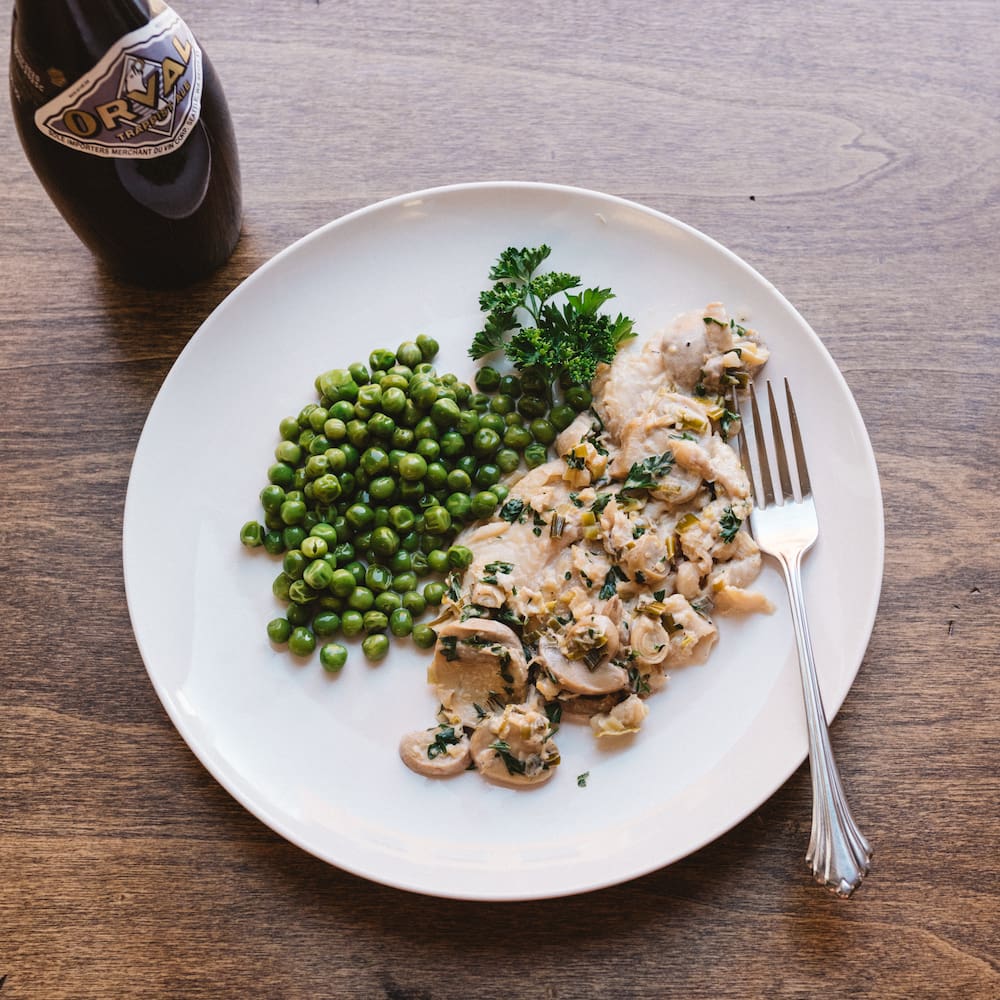 Orval Fillet of Poached Sole with Orval Trappist Ale, Mushrooms, and Parsley



Ingredients:
1 cup Orval Trappist Ale
4 fillets sole
0.5 lb button mushrooms
8 oz. peas, fresh or frozen
1 bunch green onions
1 clove garlic
1 bunch parsley
0.25 cup cream or half-and-half
0.25 tsp mixed herbs to taste
1/8 tsp tarragon
salt and pepper
Directions:
Prepare and wash the mushrooms under running water; drain and chop. Clean green onions & chop. Peel the garlic, crush, and remove any green shoots.
Put the mushrooms, 2/3 of the onions, the Orval Ale, a dash of salt & pepper, the crushed garlic, half the tarragon and mixed herbs into a high-sided frying pan. Cook over high heat for 5 minutes. Poach the fillets of sole in this court-boullion.
Cook the peas in a little salted water for 5 minutes. Season with the other half of the tarragon and mixed herbs, and a dash of pepper.
Clean and chop the parsley. Remove the fish to a serving dish and keep warm. Reduce the sauce, add the cream, and bring to a boil. Remove from the heat, add 3 Tbsp chopped parlsey. Pour over fish fillets. Drain the peas & garnish with parsley. Serve with boiled potoatoes.