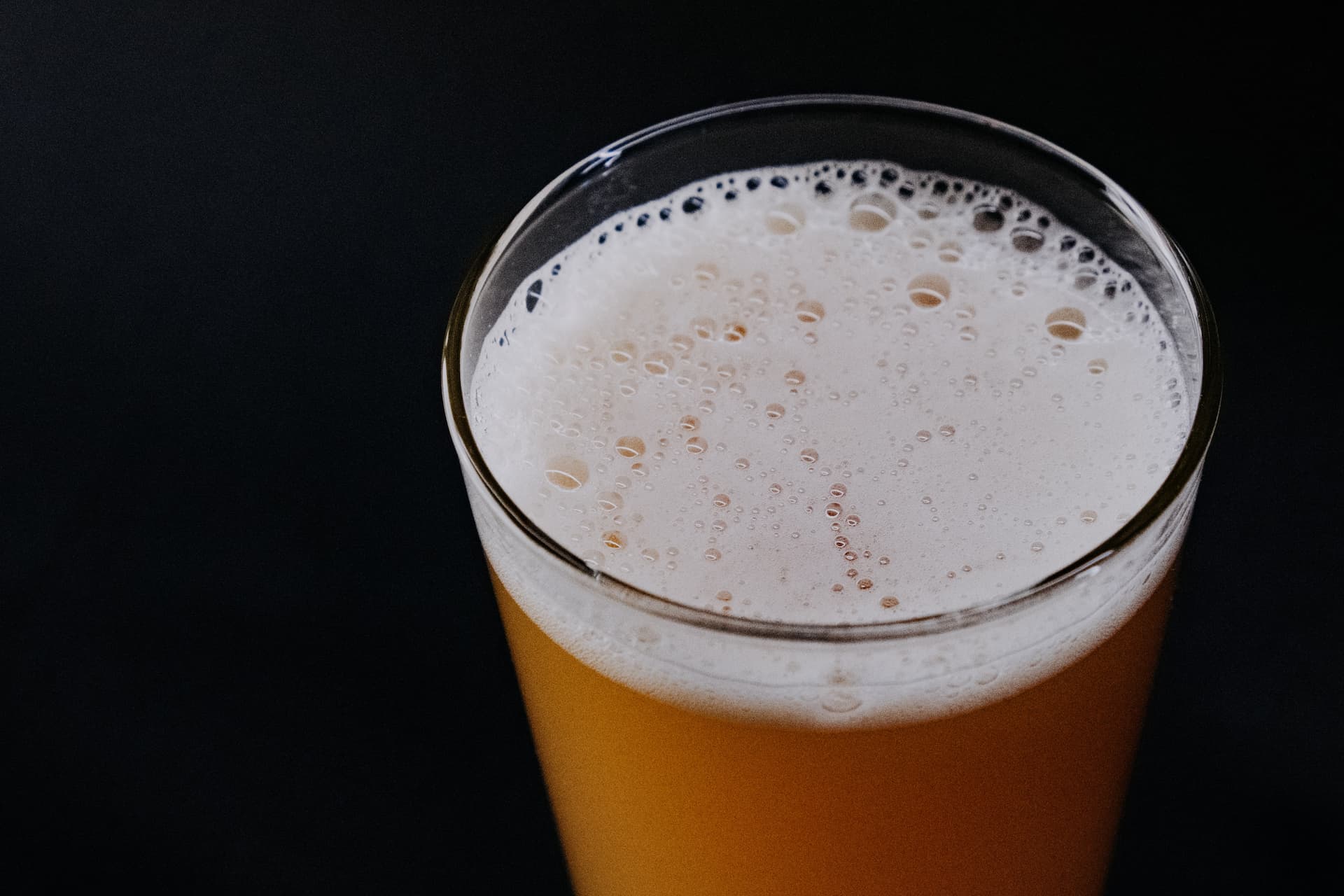 Westmalle Rochefort Carbonnade à la Flamande – Classic Belgian Beef Stew



Serves: Yields eight one-cup servings
Ingredients:
1 bottle (11.2 oz) dark Belgian ale: Westmalle Dubbel; Rochefort 8 or 10
0.75 cup all-purpose flour
0.5 tsp salt
0.5 tsp black pepper
0.125 tsp ground nutmeg
2.5 lbs. boneless chuck roast, trimmed and cut into 1.5 inch cubes
2 strips bacon, diced (uncooked)
2 cups chopped onion (about 2 large onions)
1 TBSP chopped garlic
14 oz. beef broth
1 cup water
2 Tbsp brown sugar
2 Tbsp red wine vinegar
2 Tbsp tomato paste
2 Tbsp Dijon mustard
1 tsp fresh thyme
2 bay leaves
2 Tbsp chopped fresh parsley
Directions:
Combine first five ingredients in a large Ziploc bag. Seal and shake to coat. Heat a large Dutch oven over medium-high heat; add bacon to pan and cook one minute; add beef mixture and cook 3 minutes or until browned. Remove beef from pan. Add onion and garlic to pan; sauté 5 minutes or until tender. Return beef to pan; stir in broth, scraping pan to loosen browned bits. Add water and the next 7 ingredients (through ale); bring to a boil. Cover, reduce heat, and simmer for 30 minutes. Uncover and cook 30 minutes or until beef is tender. Discard bay leaves & garnish with parlsey.