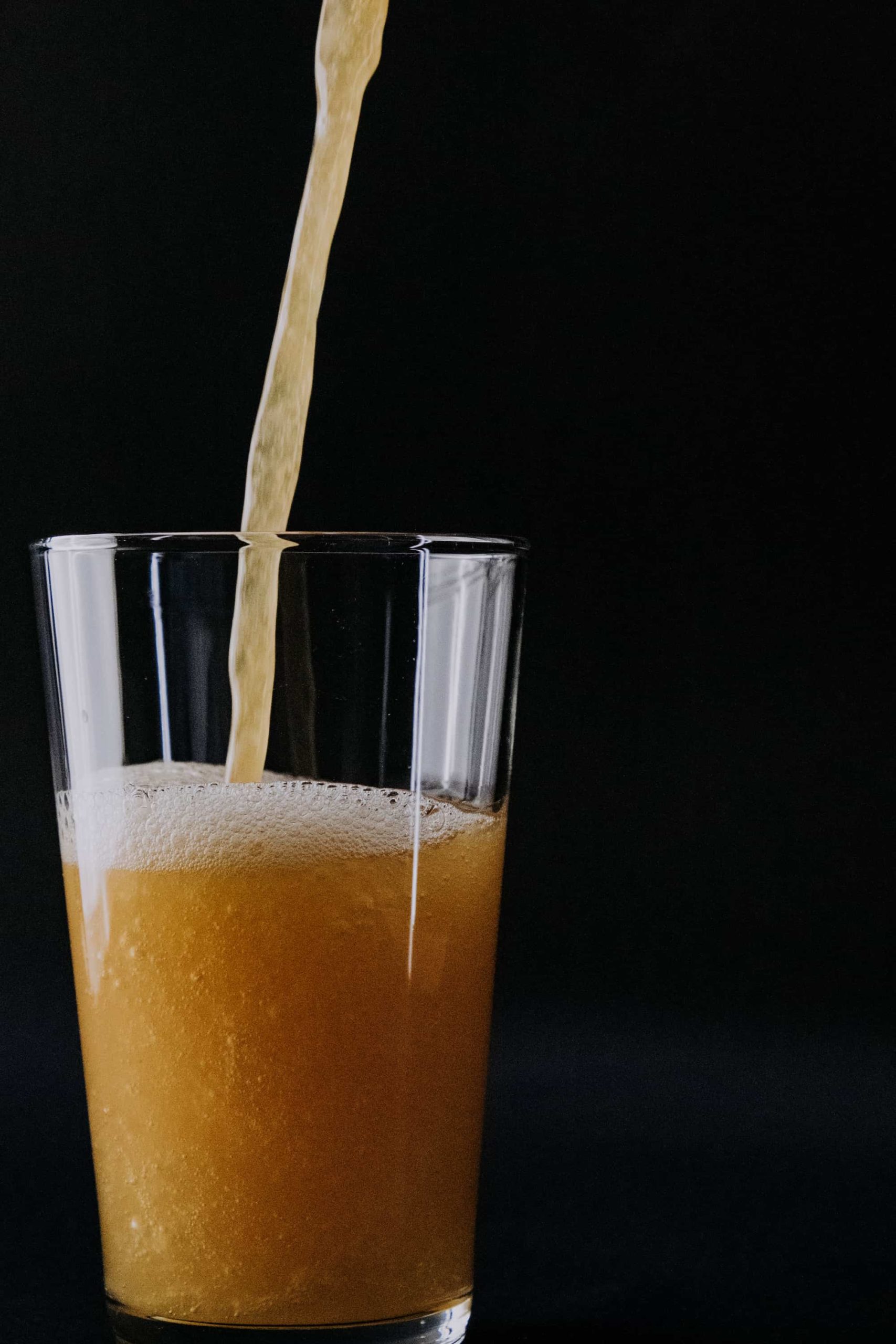 Ayinger Brewmaster's Onion Soup



Serves: Four
Ingredients:
½ l (8oz.) Ayinger Ur-Weisse
2 medium-sized onions
4 tbsp wheat germ oil
½ l (8 oz.) beef stock
2 garlic cloves, finely chopped
3 egg yolks
1/8 l (4 oz.) double cream
Salt, pepper
½ tsp fresh marjoram, finely chopped
4 slices toasted white bread
4 tsp ground Parmesan
Directions:
Cut onions into half (root to tip) and slice finely. Heat the oil in a saucepan, sauté onions lightly, add Ayinger Ur-Weisse, beef stock and garlic and boil until the onions are soft (approx. ½ hour).
Mix the egg yolks and the double cream and stir into the soup to thicken it. Add marjoram and season to taste. Make sure that the soup does not boil after the egg and cream mixture has been added, as the egg would otherwise curdle.
Ladle soup onto deep plates, top with a slice of toast per person and sprinkle generously with ground Parmesan. Put under grill until cheese begins to melt.